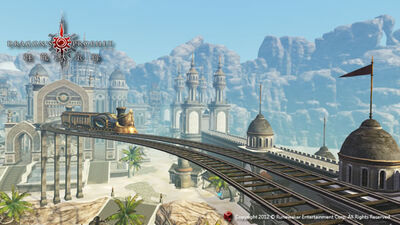 Levels: 51~60

Korhala is located in the west mainland of Auratia, North of Bangor rad, south of Satuma and Temperature Chester border, Gehan Luo means "red rocks" in the dragon language, in accordance with the terrain. Gehan Luo is divided into four regions: Hada Canyon, the quicksand wilderness ,Mi Yasha Hai and Pacer Corridors.
Korhala has an Arena and Dragon Tournament Manager located at the Dragon Lair in Ilitar City.
In the Beta Korhala was known as Gehan Luo.
Ad blocker interference detected!
Wikia is a free-to-use site that makes money from advertising. We have a modified experience for viewers using ad blockers

Wikia is not accessible if you've made further modifications. Remove the custom ad blocker rule(s) and the page will load as expected.